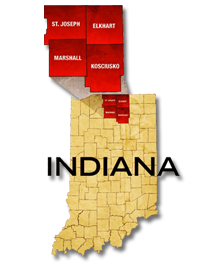 About Us
• Our Professional Objective
To use our broad knowledge and experience in the title industry in combination with the improvements in technology to deliver title products that exceed our client's expectations.
Capitalize on our Electronic Abstract SYstems Sofware to deliver professional and prompt abstract reports.
To deliver a fast and accurate title search that will not only make our clients job easier but will ultimately lead to increase business from their own customers.
To maintain a high customer service level that allows for multi-faceted means of communication.
To understand our clients needs and wants so we can deliver a product that fits their requirements and not just a product we have. We work for them.
• Our Vision
To continuously improve and reevaluate our processes and procedures and incorporate new technology to increase real-time transactions, cut idle time, and ease bottlenecks.
Enable partnerships with our clients to share data across our networks to further increase productivity.
Expand at a cautionary pace. Never jeopardizing the level of service we now offer.
Bolster ways in which collaboration and communication can occur internally with our team and externally with our customers.
E & O Credentials
We carry $1,000,000 in E & O Insurance
We are Committed to
Services for
Attorneys
Title Companies
Vendor Management Companies
Engineers
Government Agencies
Professional Firms or Businesses
Individuals
Products of Interest
Our Indiana Service Area
Site Map